Meet our unofficial CenterEdge Software mascot of three years, Patches. Patches is a fun loving "purrfectionist" who spends his days napping and making our team smile. He's no lazy cat though, you never see Patches in the same place twice or know just where he'll show up. We asked him to share a little insight today, so allow us to introduce Patches.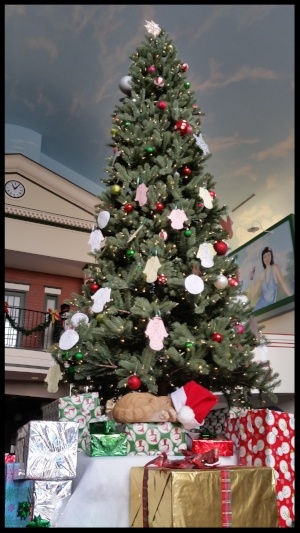 What do you love most about our CenterEdge clients? I love seeing their dedication to our company, and the pizza crumbs left behind when they send the team pizza.
What CenterEdge core value resonates with you the most? Definitely 'Being Partners' because whenever someone has a rough day I'm always there to brighten up the room with my superior wit and silly antics.
Which celebrity do you get mistaken for? Garfield just because I sleep all day and I'm orange doesn't mean I'm Garfield.
What we love about Patches: We love that he's so lifelike that if you're not expecting to find him in your chair he can really startle you. Hearing the quick shrieks of surprise in the office is always good for a few laughs. In fact, we'd say that if Patches had an extra 30 minutes to spare, he'd spend it trying to come up with new ways to scare unsuspecting team members.
We hope you've enjoyed meeting Patches. Thanks for reading today, and we hope that you have a safe and happy holiday season! Get ready to rock 2017!
Search Resources
Subscribe to Email Updates