Today's CenterEdge Software Client Spotlight is an 80,000 square foot facility in Wisconsin Dells, WI. Knuckleheads is family entertainment at its finest, featuring an amusement park with indoor attractions like go karts, bumper cars, a ropes course and other rides, as well as a restaurant with an extensive bar and grill menu, bowling, trampolines and outdoor inflatables for warmer months. We had the opportunity to speak with Marcus Kemblowski, General Manager.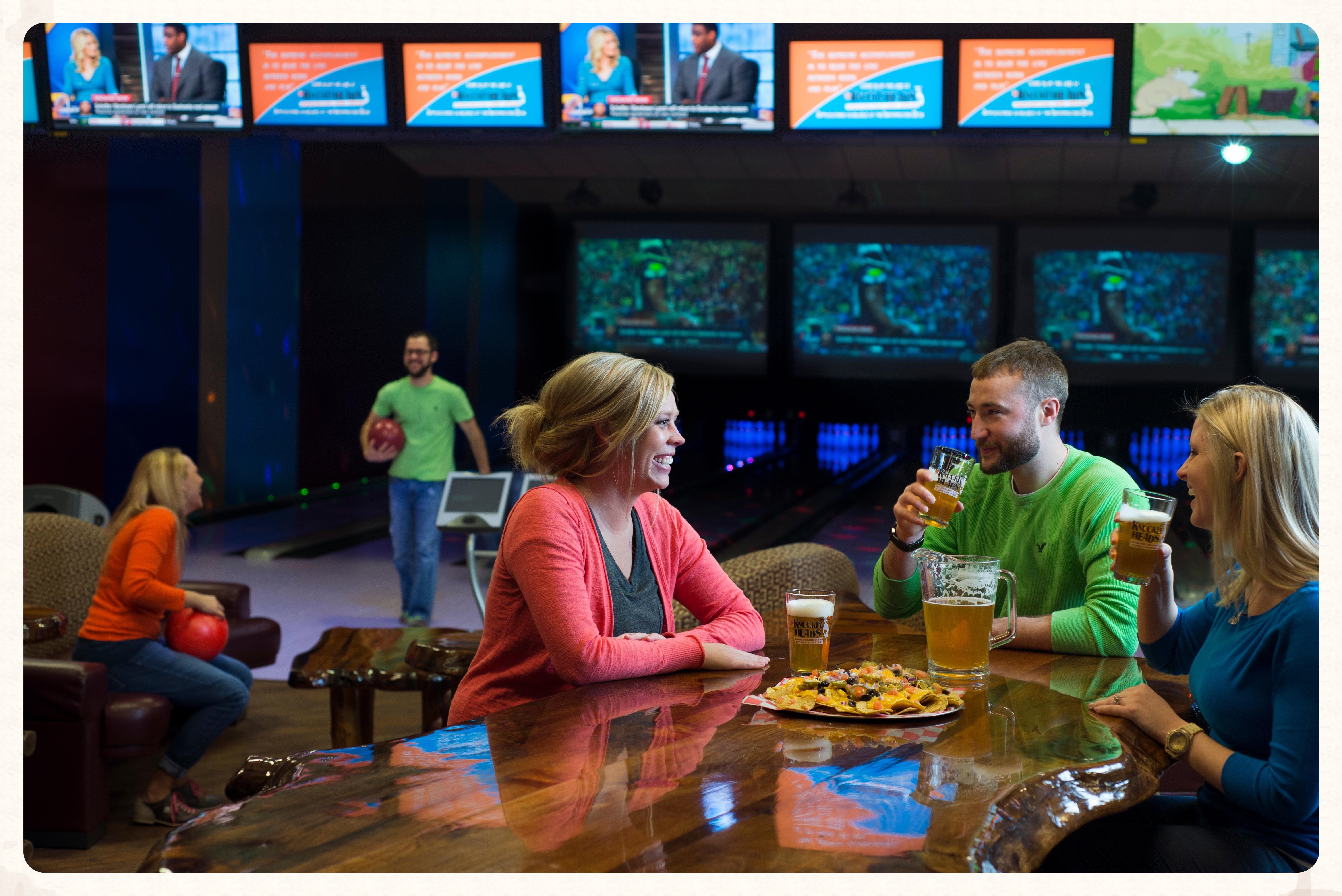 The team at Knuckleheads certainly has a finger on the pulse of innovation. They've been open for nine years, and a few years ago spent some time analyzing their guest base. They found they needed to add an offering that would target teenagers so that Knuckleheads would be a great fit for guests of all ages. They decided to add trampolines, and they haven't been disappointed.
Their learning and growing didn't just stop with adding attractions. Through more careful analysis of the Sales by Hour report in CenterEdge Advantage, they discovered their weakest sales period (by 50%!) was in the evening after 8pm. They started asking themselves what would make that time period profitable. They created the "Late at 8" promotion from 8pm to closing, which offers such packages as a half day wristband, bonus jump time, and special pricing on pizza. This fixed the reduction in traffic, added no additional congestion during peak times, and allows people who visited other attractions during a given day an opportunity to experience Knuckleheads as well.
When asked his advice for others who are committed to growth, Marcus noted that "100% of your success is determined by the quality of the people you have." We talked a bit about motivation and the need to like the people that you lead. His team recently took a unique approach to team relationship building. They built a competition out of managers and teams getting to know each other. Teams were asked non-work related questions about their managers and vice versa, and they were awarded points for correct answers. Everyone came out a winner! They strengthened their team bonds overall and found that the most invested managers also had the most productive teams. It proved, without a doubt, that engaged team members will always go above and beyond for companies and managers that show they believe in them. What an inspiration!
With such focus on innovation in every part of the business, we know the team at Knuckleheads will continue to grow and adapt in all the best ways. Thanks for showing us the importance of taking risks, and for being our Client Spotlight. To learn more about Knuckleheads, visit their web site at http://dellsknuckleheads.com/.
Search Resources
Subscribe to Email Updates