Today's CenterEdge Client Spotlight is FunQuest Family Entertainment Center in Lynchburg, Virginia. We recently got to spend some time with the Owner/Operators Jim and Cindy Anderson. This enthusiastic couple found a love of skating (and each other!) in junior high school when Jim was a speed skater and Cindy an artistic skater. For the Andersons, skating is a family affair and their two daughters also competed, one even becoming national champion. Cindy and Jim got their first rink in 1984 and have since owned or operated three centers, by themselves and with partners.
FunQuest is a skating anchored family entertainment center that also features laser tag, a large Play Smart playground, a game room with redemption, and a quick service restaurant. Learning and adapting is the key ingredient to success in this business, according to Cindy. They are very active in the Roller Skating Association (RSA) and have always taken advantage of any learning opportunity.
In fact, they got so much out of their first RSA show, that when they won $15,000 in a Vegas slot machine, they used it to buy their very first skee ball game. They've been on the cutting edge of new attractions for years, adding attractions at just the right time for their business. Today their philosophy is to bring children into the facility young and help raise them with a love of skating.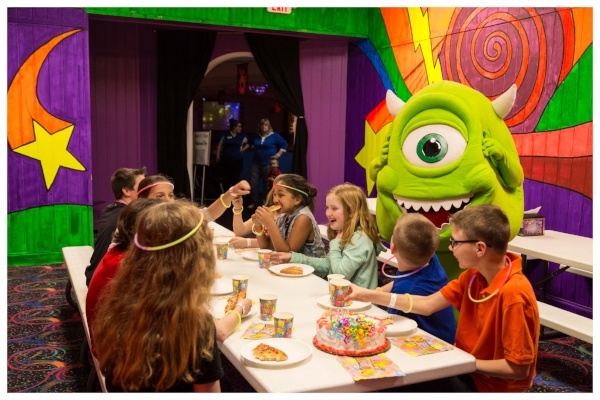 The Advantage software feature that really makes all the difference for them is simply the organization that can be managed in the functionality of the station screens. With so many varied attractions, Cindy says, "it helps to match wristband colors to buttons and certain attractions so that team members can do it right the first time. Also the tracking that we are able to do in Discounts is great. We are able to ring up a guest's coupon, track the discounts and understand exactly which marketing efforts are the most effective. With our Kids Skate Free program, we are able to see how much additional income comes from siblings and parents so we can see how successful the program is."
Cindy and Jim firmly believe in learning, and what's more, they always strive to share what they've learned along the way. It's what led them to coach skating and also serve on several boards, as well as help coordinate Sk8 Expo (www.sk8expo.org) each fall. Their contribution to skating is so large that they are even being recognized this month with Life Membership in the RSA! Thanks Jim and Cindy for reminding us how important adaptation and learning every day is, and for being our Client Spotlight. Visit FunQuest at http://funquestfun.com/.
Search Resources
Subscribe to Email Updates