Regardless of what type of business you operate; laser tag, water park, zoo, museum, family entertainment center, theme park, retail store, and/or restaurant; when searching for a POS provider there are 10 questions you should ask. The selection process is typically quite long, and the differences often become blurred. However not all Point of Sale companies are created equal, and here are 10 things to think about/ask from your options:
1. Does the POS company understand your needs? Do you? There are many well-established companies out there that know exactly what they need in a POS, and so many that are just entering the industry and seeking assistance. The perfect POS company should understand the difference and be able to respond accordingly.
2. Is Point of Sale software development the company's primary business? Would you prefer a company that develops software over many platforms, or one dedicated to your industry?
3. How many employees are in the company? Would you prefer to be a number with a large corporation, or have a personal relationship with the people responsible for the operation of the software which runs your business?
4. Not only should you know how long a company has been in business, but also "why" are they in business? Sure, every POS Company wants to make money; however find out what got them into the business. Their stories will tell you a lot.
5. How financially strong is the company? Purchasing a POS system is a large investment for you not to understand the financial well-being of the POS company. Ensure your deposit is being spent on your system, rather than paying past bills.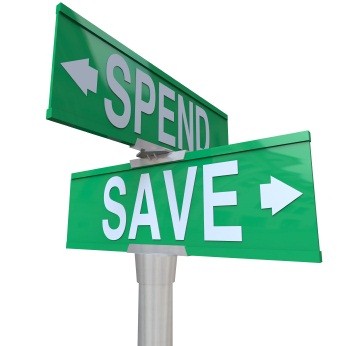 6. Understand the differences between "online" and "on-site" systems. If you are looking at an online system as your primary POS, ensure the reliability of your internet connection as much as theirs. If either goes doesn, your system will be down. If you prefer an on-site solution ensure they have online enhancements, such as online ticketing and online reservations.
7. References!!! Ensure you receive at least 5 references, and ask those references if they know other references.
8. Reporting is the basis behind every POS system. Ask to receive a reporting package to analyze. Review the reports. Understand their relationship to each other. Ensure you will be able to operate your business by using the reports provided. If not, ask if reports can be custom developed to meet your needs.
9. What type of support does the POS company offer? How long is the initial support after installation? What hours are covered? What is covered? Who will be answering when you call? How will they assist? How much is continued support after the initial support period?
10. And finally cost…Obviously in our current economic times, cost will play an important role in your decision. When analyzing the cost of the system, you should ensure you understand what the cost covers. Do not allow yourself to be surprised by additional costs during or after installation. What types of warranties are in place for the hardware? Is the software continually being developed, or will you need to purchase upgrades in the future to keep upwith technology? When analyzing costs, do not forget to include hidden and future costs, including limitations of features which do not meet your needs.

Remember, only you know what your goals and expectations are, and your POS company should support these goals and expectations. If you need to modify your operation to meet the "features" of your Point of Sale; have you selected the right POS? The right POS should be saving you operational money, while assisting you in generating revenue.
{{cta('bc232220-e85b-48ef-a102-c48ce2681688')}}
Search Resources
Subscribe to Email Updates